Capture and preserve vibrant
digital photography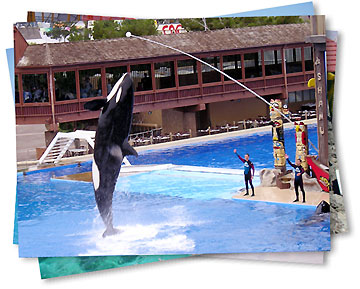 Life is composed of many beautiful moments. And thanks to digital photography, you can capture and freeze those moments so you can cherish them for a long time. Feel the tingle as you relive those moments every time you look at your digital photos.
But were you overwhelmed when you first bought that digital camera? Didn't know how to take good pictures and what to do with those pictures afterwards? How do you transfer and organize them into the computer? Or how to develop them?
Welcome to digitalphotofix.com. Here, you'll have fun learning digital photography and you'll be taking great digital photos in no time.
Aside from easy to understand tips and techniques, you will also learn how to:
organize your digital photos so you can easily share them with family and friends
and create cool things with your digital photos, among others
We will even show you the basics of
how digital cameras work
, so that you can maximize the features of your digital camera and frame your subject in different approaches and angles.
You will realize that taking digital photos is truly an exciting journey. Get ready to let digital photography enrich your life and the lives of others in the process.
All set? Let's go! :-)

Find out how a digital camera works in the background from the moment you press the shutter button
Find out the different ways to transfer digital photos from your camera to your computer.
There are a number of ways of sharing digital photos on the web, and there are features and perks with each that can help you choose the best service for your needs. [more...]
Family and friends visiting? Show digital photos on television for more impact.
There are many ways of developing digital photos. Check them out and choose which one works best for you.
This article will discuss three different digital photo printers in three size/capability ranges, one small just-for-photos digital photo printer; a medium multifunction printer; and a large [more...]
Portable photo printers are like tiny digital darkrooms you can take anywhere. Now you can print your photos without your PC.
A large part of the digital photography revolution was the new availability of digital photo editing software. Read more to find out what you can use to retouch your own pictures.
Learn how compressing digital photos can save you hard disk space and load your pictures in less time.
Are you thinking of sharing your digital photos by email? Then before you click that send button, find out how to make digital photos smaller to make email downloading faster.
Why not display your favorite shots? Find out how enlarging digital photos can add more impact to your favorite photos.
Do you have blurry photos? Don't throw them away! Here's how you can fix blurry digital photos.
Want to combine two or more digital photos? Find out how merging digital photos can bring to life your photographed views.
Modern times call for modern ways of digital photo storage. This article will explore four methods of storing digital photos. [more...]
Portable Photo Storage devices are great for trips and vacations. They're small, usually have a viewing screen, have lots of memory, and download your pictures fast. [more...]
Do you want to know the fastest way to organize digital photos? Use a digital photo organizer.
Want to save time organizing your digital photos and ordering your digital prints? Then store your photos in online digital photo albums!
Want to capture great looking photos? Then check out these basic digital photography tips to help you get started.
Photographing in low light? Avoid blurry photos with these indoor digital photography tips.
When most people think of still life photography, they think of a bowl of fruit on a wood grain table, but actually, still life simply refers to the photography of inanimate objects. [more...]
Looking for interesting subjects? Get into digital macro photography and see the beauty that are right under our noses.
Impress your family and friends with these easy to remember tips in taking beautiful landscape digital photos. Preserve the grandeur!
Digital infrared photography appears in black, white, and shades of gray, but the effect is ethereal, with skin tones looking smoother and more glowing, and whites appearing creamier.
What do digital photography backdrops look like, how to create your own, where to buy, and tips before you buy.
Ready for a photo project? Here are the step-by-step instructions on how to make a calendar from digital photos.
Want to enliven your digital photos without spending a dime? Add free digital photo frames!
We are committed to protecting the privacy of our online visitors.
Comments? Questions? Drop us a line at our contact page.